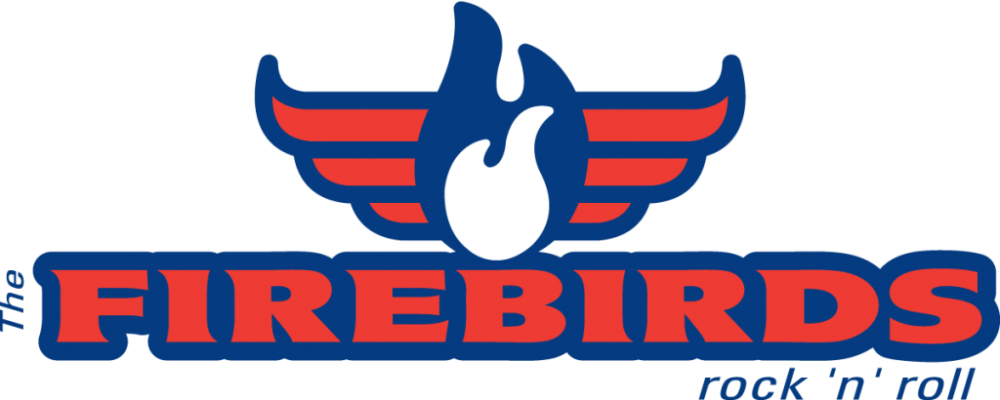 Recognised as one of Europe's top Rock 'n' Roll bands
The Firebirds; Jim Plummer, Dan Plummer, Rich Lorriman and Paul Willmott, four first class musicians/vocalists able to cover the complete spectrum of music from the 1950s and 1960s, including rockabilly, doo wop, instrumentals and ballads.
Over the years, the band have a built a reputation in the country as the go to act when it comes to 50's rock 'n' roll. This has led to the band being invited to perform alongside Chuck Berry, Jerry Lee Lewis, Lonnie Donegan as well as the Holladay Sisters (Elvis' original backing singers) to name but a few.
As well as being incredibly popular in the UK, they continue to enjoy success on the European rock 'n' roll scene and are regularly invited to perform at Europe's top rock 'n' roll festivals as well as headlining sell-out tours.
To date, the band have released three singles and thirteen albums. The last six recorded in their own studio and on their own label 'Rockville Records', include a Rock'n'Roll Special with Linda Gail Lewis the sister of 'The Killer' Jerry Lee, and two Doo Wop albums – the second featuring guest vocalist Den Hegarty of 'Darts' fame.
With the global commercial success of their back catalogue on music streaming services such as Spotify and iTunes, the band have embarked sell-out theatre tours across the USA as well as performing at music festivals across the country.
In addition, they have performed on tours of South America to packed out dance halls.
Their self-penned single '59 Ford has reached over 7.5 millions hits on Spotify and is recognised as a staple in any rockabilly collection.
Contact us
+44 7768 486626
11 Chavenage
Kingswood
Bristol
BS15 4LA
UK